Accom Consulting was born in 2001 with the launch of UniSpain.com - a site offering Spanish language courses in Spain. Since its launch, the website has grown to become one of the highest-ranking websites in the sector and continues to serve as the company's financial backbone.
Following the success of our pioneering project, we branched into other niches in the sector by launching numerous websites designed to market multiple language courses in a variety of destinations worldwide.
To support our commercial ventures, and to garner further interest in the sector, we also developed free language portals and online learning resources. As a result, we have been able to attract the most discerning clients from all over the world.
In 2005, we entered the Spanish real estate sector with the launch of several websites promoting resale and off-plan properties throughout the country. However, due the international financial crisis and the burst of the Spanish housing bubble, all projects in this field were curtailed.
We focus exclusively on education and sports-related services. Our portfolio of websites and services in this sector continues to grow.
Our People
Accom Consulting operates out of offices based in the center of Malaga, Spain. As well as our founding partner, our dynamic team consists of professional experts in many fields including administrative, sales, IT and marketing.
Together, we take great pride in our proficiency at mastering new technologies and our ability to deal with business matters in multiple languages.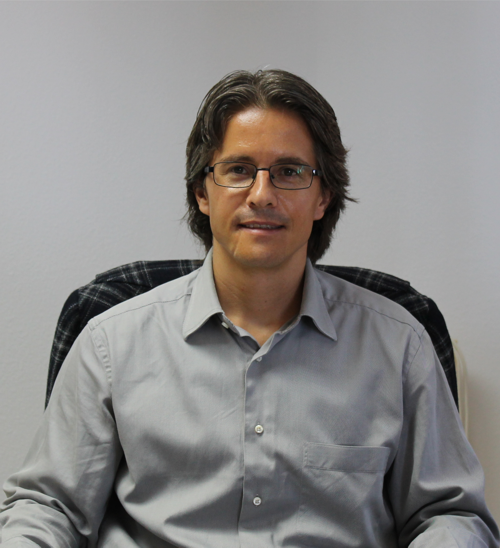 Founder of Accom
Accom Consulting Spain, S.L. is owned and managed by Christian Gutiérrez Samuelsson, a Danish national who has lived in Spain since 2000.
Christian holds a degree in Business Finance and Administration from Copenhagen Business School, and a Master of International Business from ESCP, one of Europe's leading business schools. During his time with ESCP, Christian studied in both Oxford and Madrid.
Upon finishing his studies, Christian worked for Citibank in Madrid on a number of internet-related projects. Originally a specialist in online marketing and search engine optimization, he has recently mastered website usability, focusing on structure and content development designed to attract new users.